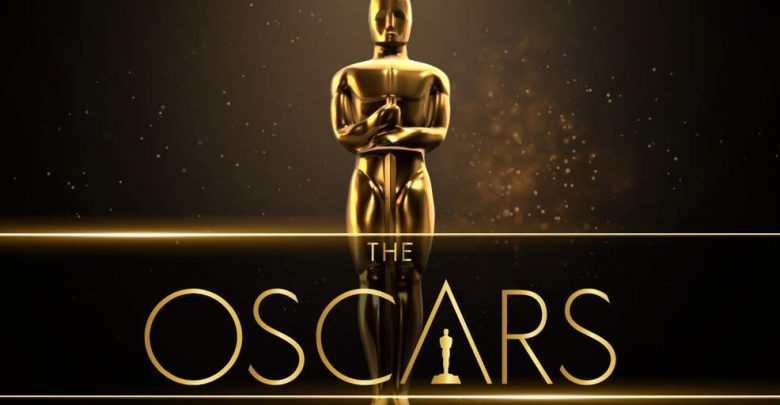 dalla nostra corrispondente da Los Angeles, Stella S.
Los Angeles, 22 gennaio 2019 – L'Academy of Motion Picture Arts and Sciences fu costituita da Louis B.Mayer, direttore della Metro-Goldwyng-Mayer insieme ad altre 36 personalità, l'11 maggio del 1927 al famoso Hotel Ambassador di Los Angeles, come organizzazione mediatrice di eventuali dispute nel settore cinematografico.
All'organizzazione avevano accesso solo persone affiliate al settore cinematografico come: registi, attori, sceneggiatori, produttori e tecnici. Il 16 maggio del 1929 furono presentati i primi "Awards of Merit for distinctive achievement" oggi presentati come "Academy Awards" o "premi Oscars". A stabilirne l'assegnazione, è la moltitudine degli associati professionisti (oltre 6.000) suddivisi in 17 settori dell'Academy rappresentanti i diversi sezioni della cinematografia.
Quest'anno, alla sua 91esima edizione, l'Academy Awards ha stabilito una presentazione della consegna dei premi ridotta. Solo le categorie più importanti verranno trasmesse in televisione registrando, durante gli spot pubblicitari, i premi restanti e offerti comunque in visione al pubblico.
È stata aggiunta la categoria del film blockbuster della stagione ossia il film più popolare.
I prescelti nominati in prima linea con 10 nominations Yorgos Lanthimos ("The Favourite") e Alfonso Cuaron ("Roma") concorrono agli Oscars del 2019 :
Miglior Film
"Black Panther"
"BlacKkKlansman"
"Bohemian Rhapsody"
"The Favourite"
"Green Book"
"Roma"
"A Star Is Born"
"Vice"
Miglior Regia
Spike Lee ("BlacKkKlansman")
Pawel Pawlikowski ("Cold War")
Yorgos Lanthimos ("The Favourite")
Alfonso Cuaron ("Roma")
Adam McKay ("Vice")
Miglior Attore
Christian Bale ("Vice")
Rami Malek ("Bohemian Rhapsody"
Bradley Cooper ("A Star Is Born")
Willem Defoe ("At Eternity's Gate")
Viggo Mortensen ("Green Book")
Miglior Attrice
Yalitza Aparicio ("Roma")
Glenn Close ("The Wife")
Olivia Colman ("The Favourite")
Lady Gaga ("A Star Is Born")
Melissa McCarthy ("Can You Ever Forgive Me?")
Attore Non Protagonista
Mahershala Ali ("Green Book")
Richard E. Grant ("Can You Ever Forgive Me?")
Sam Elliott ("A Star Is Born")
Sam Rockwell ("Vice")
Adam Driver ("BlacKkKlansman")
Attrice Non Protagonista
Regina King ("If Beale Street Could Talk")
Amy Adams ("Vice")
Marina De Tavira ("Roma")
Rachel Weisz ("The Favourite")
Emma Stone ("The Favourite")
Sceneggiatura Adattata
"The Ballad of Buster Scruggs"
"BlacKkKlansman"
"Can You Ever Forgive Me?"
"If Beale Street Could Talk"
"A Star Is Born"
Sceneggiatura originale
"The Favourite"
"First Reformed"
"Green Book"
"Roma"
"Vice
Film D'Animazione
"Incredibles 2"
"Isle of Dogs"
"Mirai"
"Ralph Breaks the Internet"
"Spider-Man: Into the Spiderverse
Film in Lingua Streniera
"Capernaum" (Lebanon)
"Cold War" (Poland)
"Never Look Away" (Germany)
"Roma" (Mexico)
"Shoplifters" (Japan)
Miglior Documentario
"Free Solo"
"Hale County This Morning This Evening"
"Minding the Gap"
"Of Fathers and Sons"
"RBG"
Miglior Cinematography
"Cold War"
"The Favourite"
"Never Look Away"
"Roma"
"A Star Is Born"
Miglior Costumi
"The Ballad of Buster Scruggs"
"Black Panther"
"Mary Poppins Returns"
"The Favourite"
"Mary Queen of Scots"
Film Editing
"BlacKkklansman"
"Bohemian Rhapsody"
"The Favourite"
"Green Book"
"Vice"
Makeup e Hairstyling
"Border"
"Mary Queen of Scots"
"Vice"
Colonna Sonora Originale
"Black Panther"
"BlacKkKlansman"
"If Beale Street Could Talk"
"Isle of Dogs"
"Mary Poppins Returns"
Canzone Originale
"All the Stars" ("Black Panther")
"Ìll Fight" ("RBG")
"The Place Where Lost Things Go" ("Mary Poppins Returns")
"Shallow" ("A Star Is Born")
"When a Cowboy Trades His Spurs for Wings" ("The Ballad of Buster Scruggs"
Production Design
"Black Panther"
"The Favourite"
"First Man"
"Mary Poppins Returns"
"Roma"
Sound Editing
"Black Panther"
"Bohemian Rhapsody"
"First Man"
"A Quiet Place"
"Roma"
Sound Mixing
"Black Panther"
"A Star Is Born"
"Bohemian Rhapsody"
"Roma"
"First Man"
Visual Effects
"Avengers: Infinity War"
"Christopher Robin"
"First Man"
"Ready Player One"
"Solo: A Star Wars Story"
Documentario (Short Subject)
"Black Sheep"
"End Game"
"Lifeboat"
"A Night at the Garden"
"Period. End of Sentence."
Short Film (Animated)
"Animal Behavior"
"Bao"
"Late Afternoon"
"One Small Step"
"Weekends"
Short Film (Live Action)
"Detainment"
"Skin"
"Marguerite"
"Fauve"
"Mother"