Spettacolo
L'AFI FILM FESTIVAL apre le porte agli Awards di Hollywood – GALLERIA VIDEO-FOTOGRAFICA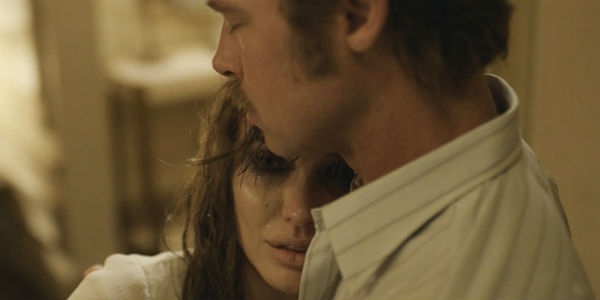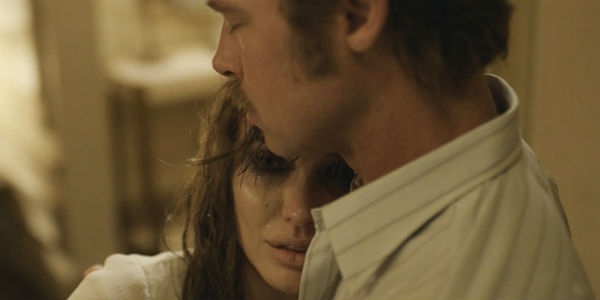 dalla nostra corrispondente da Los Angeles Maristella Santambrogio
Los Angeles, 25 ottobre – L'AFI FEST 2015 presentato da AUDI  e giunto alla sua 29th edizione,  si svolgerà nel cuore di Hollywood dal 5 al 12 Novembre. Saranno  presentati  127 film rappresentanti 45 Nazioni  offrendo anche quest'anno l'opportunita al pubblico di poter assistere gratuitamente alle proiezioni grazie agli sponsors che lo sostengono.
Alla serata di gala d'aperura in prima mondiale, sarà presentato il film "By the Sea" scritto e diretto da Angelina Jolie-Pitt e interpretato da Jolie e Pitt . La coppia,  sempre in difesa della propria privacy, si rimette in gioco sullo schermo con una storia ambientata negli anni 70 in una piccola cittadina della Francia. Li, in vacanza, marito e moglie cercano di salvare la loro relazione in un passaggio di sentimenti vicendevoli mettendo a nudo le loro frustrazioni e tolleranze. Strano a dirsi, ma il festival si inaugura con un film diretto da una donna, quasi a sottolineare il crescendo di regie al femminile. Quest'anno, infatti,  38 film sono diretti o codiretti da donne. Di undici registi della Colombia, Guatemala e Turchia, sette sono donne.
In prima mondiale saranno inoltre presentati: "Concussion" (Diretto da Peter Landesman) martedì 10 novembre  mentre    "The Big Short" (diretto da Adam McKay) con Christian Bale, Steve Carell, Ryan Gosling and Brad Pitt, chiuderà il festival giovedì 12 novembre.
In serate speciali si proietteranno i film: "Where To Invade Next" diretto da Michael Moore , "The 33″ diretto da Patricia Riggen con Antonio Banderas, Rodrigo Santoro, Juliette Binoche, James Brolin, Lou Diamond Phillips, Mario Casas, Juan Pablo Raba, Adriana Barraza, Kate del Castillo. Inoltre in proiezioni speciali  saranno proiettati " 45 YEARS" (diretto da  Andrew Haigh), ANOMALISA (diretto da Charlie Kaufman & Duke Johnson),  " CAROL" (diretto da Todd Haynes), " LAST DAYS IN THE DESERT" (diretto da  Rodrigo García), " THE LOBSTER" (diretto da Yorgos Lanthimos), " MACBETH "(diretto da  Justin Kurzel). e " QUEEN OF THE DESERT" (diretto da Werner Herzog).
Sottolineiamo che 10 dei film in lingua straniera  in lizza per la selezione degli Oscar saranno presentati al Festival e tra questi il vincitore della Palma D'oro di Cannes "Dheepan",  l'Argentina  con"The Clan", Guatemala con "Ixcanul", la Romania con "Aferim", l'Ungheria con "Son of Soul".
L'AFI presenta i film in diverse categorie.
AFERIM!
 – 
Un'odissea attraverso la terra del feudalesimo dell'Europa dell'Est.. DIR Radu Jude. SCR Radu Jude, Florin Lazarescu. CAST Teodor Corban, Mihai Comanoiu, Cuzin Toma, Alexandru Dabija, Alexandru Bindea, Luminița Gheorghiu, Victor Rebengiuc, Alberto Dinache, Mihaela Sîrbu. Romania/Bulgaria/
BLOOD OF MY BLOOD (SANGUE DEL MIO SANGUE) DIR Marco Bellocchio. SCR Marco Bellocchio. CAST Roberto Herlitzka, Pier Giorgio Bellocchio, Lidiya Liberman, Fausto Russo Alesi, Alba Rohrwacher, Federica Fracassi, Alberto Cracco, Bruno Cariello, Toni Bertorelli, Filippo Timi, Elena Bellocchio, Ivan Franek, Patrizia Bettini, Sebastiano Filocamo, Alberto Bellocchio. Italia/Francia/Svizzera. U.S A. Premiere
CHEVALIER – Vincitore del festival diel BFI London Film Fest e presentato ai festival di Locarno e di Toronto, diretto da Athina Rachel Tsangari e coscritto con Efthimis Filippou. Si sviluppa un'idea originale,  sei uomini greci, benestanti in vacanza su una lussuoso yacht si mettono in competizione per votare il migliore tra loro. Cast: Yorgos Kentros, Panos Koronis, Vangelis Mourikis, Makis Papadimitriou, Yorgos Pirpassopoulos, Sakis Rouvas, Yiannis Drakopoulos, Nikos Orfanos, Kostas Philippoglou. Grecia
CHRONIC – Diret. Michel Franco CAST Tim Roth, Robin Bartlett, Michael Cristofer, Sarah Sutherland, Nailea Norvind, Rachel Pickup, David Dastmalchian, Bitsie Tulloch. Mexico/France
THE CLAN (EL CLAN) – Argentina La storia di un crimine commesso da una famiglia al potere. DIR Pablo Trapero. SCRIPT Pablo Trapero. CAST Guillermo Francella, Peter Lanzani, Lili Popovich, Gastón Cocchiarale, Giselle Motta, Franco Masini, Antonia Bengoechea, Stefania Koessl. Argentina/Spagna
THE CLUB (EL CLUB) – DIR Pablo Larraín. SCRIPT Guillermo Calderón, Daniel Villalobos, Pablo Larraín. CAST Alfredo Castro, Roberto Farías, Antonia Zegers, Jaime Vadell, Alejandro Goic. Cile
DHEEPAN – Vincitore della Palma d'Oro di Cannes. DIR Jacques Audiard. SCRIPT Noé Debré, Thomas Bidegain, Jacques Audiard. CAST Jesuthasan Antonythasan, Kalieaswari Srinivasan, Claudine Vinasithamby, Vincent Rottiers, Marc Zinga. France
EMBRACE OF THE SERPENT/ DIR Ciro Guerra. SCRIPT Ciro Guerra, Jacques Toulemonde Vidal. CAST Jan Bijvoet, Brionne Davis, Nilbio Torres, Antonio Bolívar, Yauenkü Miguee.
Colombia/Venezuela/Argentina
FREE IN DEED. DIR Jake Mahaffy. SCRIPT Jake Mahaffy. CAST David Harewood, Edwina Findley, RaJay Chandler, Preston Shannon, Prophetess Libra, Helen Bowman, Zoe Lewis, Kathy Smith. USA/Nuova Zealanda. Nord America Premiere
IN THE SHADOW OF WOMEN
. DIR Philippe Garrel. SCRIPT. Jean-Claude Carrière, Caroline Deruas, Arlette Langmann, Philippe Garrel. CAST Clotilde Courau, Stanislas Merhar, Lena Paugam, Vimala Pons, Antoinette Moya, Jean Pommier, Thérèse Quentin, Mounir Margoum, Louis Garrel. Francia/ Svizzera.
THE LADY IN THE VAN. DIR Nicholas Hytner. SCRIPT. Alan Bennett. CAST Maggie Smith, Alex Jennings, Frances De La Tour, Roger Allam. Regno Unito
LANDFILL HARMONIC
DIR Brad Allgood, Graham Townsley. USA
A MONSTER WITH A THOUSAND HEADS.
DIR Rodrigo Plá. SCRIPT Laura Santullo. CAST Jana Raluy, Sebastián Aguirre Boëda, Hugo Albores, Nora Huerta, Daniel Giménez Cacho, Emilio Echeverria, Ilya Cazés, Noé Hernández, Verónica Falcón. Mexico. Nord America Premiere
MOUNTAINS MAY DEPAR.
.
Scritto e Diretto da Jia Zhang-ke.
SCRIPT Jia Zhang-ke. CAST Zhao Tao, Zhang Yi, Liang Jin Dong, Dong Zijian, Sylvia Chang, Han Sanming.
Francia/Cina/Giappone
EL MOVIMIENTO
. DIR Benjamín Naishtat. SCRIPT Benjamin Naishtat. CAST Pablo Cedrón, Marcelo Pompei, Francisco Lumerman, Céline Latil, Alberto Suarez, Agustin Rittano.
Argentina. U.S.A Premiere
MY GOLDEN DAYS .DIR Arnaud Desplechin. SCRIPT Arnaud Desplechin, Julie Peyr. CAST Quentin Dolmaire, Lou Roy-Lecollinet, Mathieu Amalric, Dinara Drukarova. Francia
NAHID. DIR Ida Panahandeh. SCRIPT Ida Panahandeh, Arsalan Amiri. CAST Sareh Bayat, Pejman Bazeghi, Navid Mohammad Zadeh, Milad Hossein Pour, Pouria Rahimi, Nasrin Babaei.
Iran
NEON BULL. DIR Gabriel Mascaro. SCRIPT Gabriel Mascaro. CAST Juliano Cazarré, Aline Santana, Carlos Pessoa, Maeve Jinkings.
Brasile/Uruguai
NO HOME MOVIE .DIR Chantal Akerman. SCRIPT Chantal Akerman. Belgio
OUR LITTLE SISTER. DIR Hirokazu Kore-eda. SCRIPT Hirokazu Kore-eda. CAST Haruka Ayase, Masami Nagasawa, Kaho, Suzu Hirose.
Giappone
PARADISE. DIR Sina Ataeian Dena. SCRIPT Sina Ataeian Dena. CAST Dorna Dibaj, Fateme Naghavi, Fariba Kamran, Nahid Moslemi, Roya Afshar. Iran/Germania
RAMS. DIR Grímur Hákonarson. SCR Grímur Hákonarson. CAST Sigurður Sigurjónsson, Theodór Júlíusson, Charlotte Bøving.
Islanda
RIGHT NOW, WRONG THEN Vincitore del festival di Locarno. DIR Hong Sang-soo. SCRIPT Hong Sang-soo. CAST Jung Jae-young, Kim Min-hee. South Korea
SON OF SAUL
.
DIR László Nemes. SCRIPT László Nemes, Clara Royer. CAST Géza Röhrig, Levente Molnar, Urs Rechn, Todd Charmont, Sándor Zsotér, Marcin Czarnik, Jerzy Walczak, Uwe Lauer, Christian Harting, Kamil Dobrowlski, Amitai Kedar, István Pion, Juli Jakab, Levente Orbán. Ungheria
SWEET BEAN
.
DIR Naomi Kawase. SCRIPT Naomi Kawase. CAST Nagase Masatoshi, Kiki Kirin, Uchida Kyara.
Japan
TALE OF TALES tre antiche storie dal regista di" Gomorra". DIR Matteo Garrone. SCRIPT Edoardo Albinati, Ugo Chiti, Matteo Garrone, Massimo Gaudioso. CAST Salma Hayek, Vincent Cassel, Toby Jones, Shirley Henderson, Hayley Carmichael, Bebe Cave, Stacy Martin, Christian Lees, Jonah Lees, Guillaume Delaunay, Alba Rohrwacher, Massimo Ceccherini, John C. Reilly. Italia
THE TREASURE. DIR Corneliu Porumboiu. SCRIPT Corneliu Porumboiu. CAST Cuzin Toma, Adrian Purcarescu, Corneliu Cozmei, Cristina Toma, Nicodim Toma.
Francia/Romania
A WAR. DIR Tobias Lindholm. SCR Tobias Lindholm. CAST Pilou Asbæk, Tuva Novotny, Dar Salim, Søren Malling, Charlotte Munck, Dulfi Al-Jabouri. Denmark. U.S.A Premiere
THE WHITE KNIGHTS . DIR Joachim Lafosse. SCR Joachim Lafosse, Bulle Decarpentries, Thomas Van Zuylen.
CAST Vincent Lindon, Valérie Donzelli, Reda Kateb, Louise Bourgoin, Rougalta Bintou Saleh. Francia/Belgio
DESDE ALLÁ  Vincitore del Festival di Venezia DIR Lorenzo Vigas. SCR Lorenzo Vigas. CAST Alfredo Castro and Luis Silva. Venezuela/Mexico.
U.S.A Premiere
DISORDER . DIR Alice Winocour. SCR Alice Winocour. CAST Matthias Schoenaerts, Diane Kruger, Paul Hamy, Zaïd Errougui-Demonsant, Percy Kemp, Victor Pontecorvo, Mickaël Daubert, Franck Torrecillas, Chems Eddine, Philippe Haddad, Jean-Louis Coulloc'h. Francia/Belgio
EVOLUTION  DIR Lucile Hadžihalilović. SCR Lucile Hadžihalilović, Alanté Kavaïté, Geoff Cox. CAST Max Brebant, Roxane Duran, Julie-Marie Parmentier. Francia
THE GULLS. DIR Ella Manzheeva. SCR Ella Manzheeva. CAST Evgeniya Mandzhieva, Sergey Adianov, Evgeny Sangadzhiev, Lyubov Ubushieva, Dmitry Mukeyev.
Russian Federation. Nord America Premiere
IXCANUL . DIR Jayro Bustamante. SCR Jayro Bustamante. CAST María Mercedes Coroy, María Telón, Manuel Antún, Justo Lorenzo, Marvin Coroy. Guatemala/Francia
LAND AND SHADE .DIR César Augusto Acevedo. SCR César Augusto Acevedo. CAST Haimer Leal, Hilda Ruiz, Edison Raigosa, Marleyda Soto, José Felipe Cárdenas, Edison Raigosa. Colombia/France/Netherlands/Chile/Brazil. U.S.A. Premiere
MEDITERRANEA . DIR Jonas Carpignano. SCR Jonas Carpignano. CAST Koudous Seihon, Alassane Sy, Adam Gnegne, Davide Schipilliti. Italia/Francia/USA/Germania
MOUNTAIN .DIR Yaelle Kayam. SCR Yaelle Kayam. CAST Shani Klein, Avshalom Pollak, Haitham Ibrahem Omari.
Israel/Denmark. U.S. A.Premiere
MUSTANG – Un'ottima regia e interpretazione. Cinque sorelle  soggiogate dalla tradizione culturale difendono la libertà di scelta.
DIR Deniz Gamze Ergüven. SCR Deniz Gamze Ergüven, Alice Winocour. CAST Günes Sensoy, Doga Zeynep Doguslu, Tugba Sunguroglu, Elit Iscan, Ilayda Akdogan, Ayberk Pekcan.
Francia/Germania/Turchia
SWORN VIRGIN. DIR Laura Bispuri. SCR Francesca Manieri, Laura Bispuri. CAST Alba Rohrwacher, Flonja Kodheli, Lars Eidinger, Luan Jaha, Bruno Shllaku, Ilire Celaj, Drenica Selimaj, Dajana Selimaj, Emily Ferratello. Italia/Svizzera/Germania/Albania/Repubblica del Kosovo
UNTIL I LOSE MY BREATH . DIR Emine Emel Balcı. SCR Emine Emel Balcı. CAST Esme Madra, Rıza Akın, Sema Keçik, Gizem Denizci, Ece Yüksel, Uğur Uzunel, Yavuz Pekman, Pinar Gök, Yavuz Özata.
Turkey/Germany. Nortd American Premiere
BOB AND THE TREES –FIELD NIGGAS –
SONGS MY BROTHERS TAUGHT ME –
BASKIN . DIR Can Evrenol. SCR Can Evrenol, Cem Ozuduru, Ogulcan Eren Akay, Ercin Sadikoglu. CAST Gorkem Kasal, Ergun Kuyucu, Muharrem Bayrak, Mehmet Fatih Dokgoz, Sabahattin Yakut, Mehmet Cerrahoglu. Turchia
DER NACHTMAHR –DIR AKIZ. SCR AKIZ. CAST Carolyn Genzkow, Kim Gordon, Julika Jenkins, Arnd Klawitter, Wilson Gonzalez Ochsenknecht, Alexander Scheer, Sina Tkotsch. Germania
SOUTHBOUND . DIR Roxanne Benjamin, David Bruckner, Patrick Horvath, Radio Silence. SCR Roxanne Benjamin, Susan Burke, Matt Bettinelli-Olpin, David Bruckner, Dallas Hallam, Patrick Horvath. CAST Chad Villella, Matt Bettinelli-Olpin, Kristina Pesic, Fabianne Therese, Nathalie Love, Hannah Marks, Dana Gould, Susan Burke, Davey Johnson, Anessa Ramsey, Mather Zickel, Fabianne Therese Karla Droege, Zoe Cooper, Roxanne Benjamin, Justin Welborn, David Yow, Tipper Newton, Matt Peters, Maria Olsen, Tyler Tuione, Kate Beahan, Gerald Downey, Hassie Harrison, Larry Fessenden. USA
THE LIAR –  DIR Kim Dong-myung. SCR Kim Dong-myung. CAST Kim Kkobbi, Chun Sin-hwan, Lee Sun-hee, Le Da-hae, Jang Seo-ee, Shin Yeon-suk, Kwon Nam-hee, Han Jin-hee. Corea
MA
 –
Director Celia Rowlson-Hall uses her background as a choreographer to create MA, a modern-day retelling of Mother Mary's pilgrimage. DIR Celia Rowlson-Hall. SCR Celia Rowlson-Hall. CAST Celia Rowlson-Hall, Andrew Pastides, Amy Seimetz, Matt Lauria, Peter Vack. USA. U.S. Premiere
THE MYSTERIOUS DEATH OF PÉROLA .
DIR Guto Parente. SCR Guto Parente. CAST Ticiana Augusto Lima, Guto Parente. Brasile/Francia. Nord America Premiere
NECKTIE YOUTH –. DIR Sibs Shongwe-La Mer.
SCR Sibs Shongwe-La Mer. CAST Bonko Khoza, Sibs Shongwe-La Mer, Colleen Balchin, Kamogelo Moloi, Emma Tollman, Jonathan Young, Kelly Bates, Ricci-Lee Kalish, Giovanna Winetzki.
Paesi Bassi/South Africa
THOSE WHO FEEL THE FIRE BURNING –DIR Morgan Knibbe.
SCR Morgan Knibbe. Paesi Bassi
AFI FEST per il terzo anno consecutivo con il  Cinema  Legacy  celebra la storia del cinema presentando i film classici e film che ne  che ne hanno determinato la storia.
FLYING DOWN TO RIO (1933) – Dolores Del Río, nel musical con Fred Astaire, Ginger Rogers. DIR Thornton Freeland. SCR Cyril Hume, H.W. Hanemann, Erwin Gelsey. CAST Dolores Del Rio, Gene Raymond, Raul Roulien, Ginger Rogers, Fred Astaire, Blanche Frederici, Franklin Pangborn, Eric Blore. USA
THE FORBIDDEN ROOM –  DIR Guy Maddin, Evan Johnson. SCR Guy Maddin, Evan Johnson, Robert Kotyk. CAST Roy Dupuis, Clara Furey, Louis Negin, Mathieu Amalric, Geraldine Chaplin, Amira Casar, Charlotte Rampling, Karine Vanasse, Jacques Nolot, Udo Kier.
Canada
HITCHCOCK/TRUFFAUT – per una settimana nel 1962, French New Wave autore François Truffaut ha intervistato il maestro della suspense, Alfred Hitchcock.
DIR Kent Jones. SCR Kent Jones, Serge Toubiana. CAST Martin Scorsese, David Fincher, Arnaud Desplechin, Wes Anderson, James Gray, Richard Linklater, Olivier Assayas, Kiyoshi Kurosawa, Peter Bogdanovich, Paul Schrader. Francia/USA
SAFETY LAST! (1923) –  Harold Lloyd's nel suo film più famoso,  DIR Fred C. Newmeyer, Sam Taylor. SCR Hal Roach, Sam Taylor, Tim Whelan. CAST Harold Lloyd, Mildred Davis, Bill Strother, Noah Young, Wescott Clarke. USA
SEMBENE! – In questo intimo documentario, il lavoro del Senegalese filmmaker Ousmane Sembène  spiega come ha potuto diventare il Padre del Cinema Africano.
DIR Samba Gadjigo, Jason Silverman. Senegal/USA
GALLERIA FOTOGRAFICA
{youtube}kaCN9PPDAYg{/youtube}
VIDEO
BY THE SEA
{youtube}j8lMbJTsUGU{/youtube}
WHERE TO INVADE NEXT
{youtube}2RYV04G0tHc{/youtube}
THE 33
{youtube}hOoIBOYqHyw{/youtube}
CAROL TRAILER
{youtube}679wr31SXWk{/youtube}