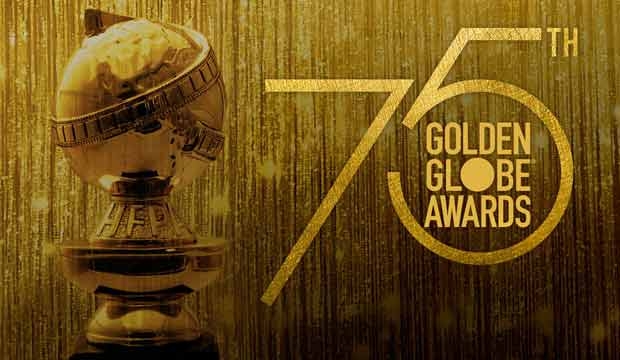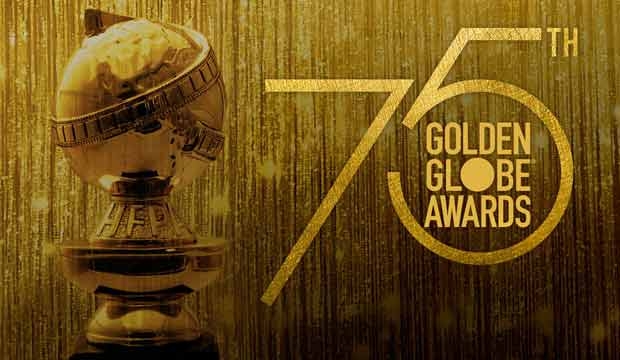 dalla nostra corispondente da Los Angeles, Stella S.
Los Angeles, 11 dicembre 2017 – Le nominations della HFPA  per il 75esimo Golden Globe 2018  annunciate al Beverly Hilton Hotel da Alfre Woodard, Garrett Hedlund, Kristen Bell e Sharon Stone, seguono  il percorso  già aperto  dalle precedenti nominations  nella stagione degli Awards per i film al galoppo verso gli  Academy Awards.  
"The Shape of the Water" rimane a galla con le 7 nominations  seguito da 
"Three Billboards Outside Ebbing, Missouri" e "The Post"
. 
Luca Guadagnino ha fatto ancora centro con il suo  "
"Call Me by Your Name".  Consolazione per il film di Virzì, ha ricevuto una nomination 
Helen Mirren, per  "The Leisure Seeker".
Anche quest'anno non poteva mancare  una nomination di Meryl Streep, "The Post". "A Fantastic Woman" entra nella rosa dei film in lingua straniera. 
Mr. e Miss. Golden Globe cambiano titolo in Ambasciatori e 
Simone Garcia Johnson
, figlia di  Dwayne Johnson e Dany Garcia, sono stati scelti  per la cerimonia del Golden Globe al suo 75th year che si svolgerà  il 7 Gennaio  2018 al Beverly Hilton Hotel.
Miglior Film – Drama:

"Call Me by Your Name"
"Dunkirk"
"The Post"
"The Shape of Water"
"Three Billboards Outside Ebbing, Missouri"
Miglior Film – Comedy or Musical: 

"The Disaster Artist"
"Get Out"
"The Greatest Showman"
"I, Tonya"
"Lady Bird"
Miglior Attore protagonista in a Motion Picture – Drama:

Timothée Chalamet, "Call Me by Your Name"
Daniel Day-Lewis, "Phantom Thread"
Tom Hanks, "The Post"
Gary Oldman, "Darkest Hour"
Denzel Washington, "Roman J. Israel, Esq."
Miglior Attrice protagonista in a Motion Picture – Drama:

Jessica Chastain, "Molly's Game"
Sally Hawkins, "The Shape of Water"
Frances McDormand, "Three Billboards Outside Ebbing, Missouri"
Meryl Streep, "The Post"
Michelle Williams, "All the Money in the World"
Miglior Attore protagonista in a Motion Picture – Musical or Comedy:

Steve Carell, "Battle of the Sexes"
Ansel Elgort, "Baby Driver"
James Franco, "The Disaster Artist"
Hugh Jackman, "The Greatest Showman"
Daniel Kaluuya, "Get Out"
Miglior Attrice protagonista  in a Motion Picture – Musical or Comedy: 

Judi Dench, "Victoria & Abdul"
Helen Mirren, "The Leisure Seeker"
Margot Robbie, "I, Tonya"
Saoirse Ronan, "Lady Bird"
Emma Stone, "Battle of the Sexes"
Miglior Attore non protagonista in a in a Motion Picture:
Willem Dafoe, "The Florida Project"
Armie Hammer, "Call Me by Your Name"
Richard Jenkins, "The Shape of Water"
Christopher Plummer, "All the Money in the World"
Sam Rockwell, "Three Billboards Outside Ebbing, Missouri"
Miglior Attore non protagonista Role in a Motion Picture:
Mary J. Blige, "Mudbound"
Hong Chau, "Downsizing"
Allison Janney, "I, Tonya"
Laurie Metcalf, "Lady Bird"
Octavia Spencer, "The Shape of Water"
Miglior film Animated Film:
"The Boss Baby"
"The Breadwinner"
"Coco"
"Ferdinand"
"Loving Vincent"
Miglior Regia – Motion Picture:

Guillermo del Toro, "The Shape of Water"
Martin McDonagh, "Three Billboards Outside Ebbing, Missouri"
Christopher Nolan, "Dunkirk"
Ridley Scott, "All The Money in the World"
Steven Spielberg, "The Post"
Miglior sceneggiatura – Motion Picture:

Guillermo Del Toro, Vanessa Taylor, "The Shape of Water"
Greta Gerwig, "Lady Bird"
Liz Hannah, Josh Singer, "The Post"
Martin McDonagh, "Three Billboards Outside Ebbing, Missouri"
Aaron Sorkin, "Molly's Game"
Miglior Colonna Sonora – Motion Picture:
"Three Billboards Outside Ebbing, Missouri"
"The Shape of Water"
"Phantom Thread"
"The Post"
"Dunkirk"
Miglior Canzone Originale – Motion Picture

"Home," Ferdinand
"Mighty River," Mudbound
"Remember Me," Coco
"The Star," The Star
"This Is Me," The Greatest Showman
Miglior film in lingua Straniera
"A Fantastic Woman"
"First They Killed My Father"
"In the Fade"
"Loveless"
"The Square"
Miglior serie televisiva – Drama:

"The Crown"
"Game of Thrones"
"The Handmaid's Tale"
"Stranger Things"
"This is Us"
Miglior Serie Teleevisiva – Comedy:

"Black-ish"
"The Marvelous Mrs. Maisel"
"Master of None"
"SMILF"
"Will & Grace"
Miglior Attore protagonista  Best Performance by an Actor in a Television Series – Drama:
Jason Bateman, "Ozark"
Sterling K. Brown, "This is Us"
Freddie Highmore, "The Good Doctor"
Bob Odenkirk, "Better Call Saul"
Liev Schreiber, "Ray Donovan"
Miglior Attrice protagonista in a Television Series – Drama:

Caitriona Balfe, "Outlander"
Claire Foy, "The Crown"
Maggie Gyllenhaal, "The Deuce"
Katherine Langford, "13 Reasons Why"
Elisabeth Moss, "The Handmaid's Tale"
Miglior Attore protagonista in a Television Series – Musical or Comedy:

Anthony Anderson, "Black-ish"
Aziz Ansari, "Master of None"
Kevin Bacon, "I Love Dick"
William H. Macy, "Shameless"
Eric McCormack, "Will and Grace"
Miglior Attrice protagonista in a Television Series – Musical or Comedy:

Pamela Adlon, "Better Things"
Alison Brie, "Glow"
Rachel Brosnahan, "The Marvelous Mrs. Maisel"