Cinema - NEWS FROM HOLLYWOOD by STELLA S.
Oscar 2020: alla 92esima edizione dell'Academy Awards, la Corea del Sud batte Hollywood con quattro Oscars!!!
Dalla nostra corrispondente da Los Angeles, Stella S..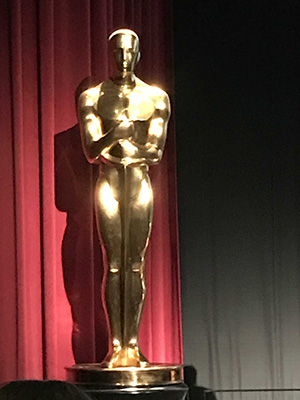 Los Angeles, 11 febbraio 2020 – Era palese aspettarsi la vittoria del film "Parasite" sia come miglior film, international film, miglior regia e miglior sceneggiatura originale. Questo film ha raccolto consensi in ogni festival ricevendo la Palma d'Oro a Cannes e seguito in versione originale dal pubblico, nelle sale cinematografiche americane. Il regista coreano, Bong Joon-ho, molto apprezzato in Corea, con molta umiltà, quasi scusandosi con i suoi competitori, li ha consolati dicendo come lui abbia sempre ammirato i lavori di Scorsese, Tarantino , Mendes e Phillips e mai si sarebbe aspettato di riuscire a vincere, per il suo film, la miglior regia. Per questa ragione divide la sua vittoria con loro.
La sottolineata mancanza di donne nominate per la regia, è comunque stata bilanciata dagli Oscars vinti per le altre categorie come la miglior colonna sonora vinta da Hildur Guðnadóttir, per il film 'Joker', miglior sceneggiatura adattata di Taika Waititi per 'Jojo Rabbit', Make Up e Hairstyling vinto da Kazu Hiro, Anne Morgan Vivian Baker Once Upon a Time in Hollywood Production Design: Barbara Ling, Costum Design Jacqueline Durran per Little Women, nel miglior documenario feature abbiamo un'altra donna Steven Bognar, Julia Reichert and Jeff Reichert per American Factory e in Animated Short Film. Karen Rupert Toliver e Matthew A. Cherry. Le filmmaker femminili, possono esserne fiere.
Senza sorprese i poker d'assi dei vincitori come migliori attori e attrici protagoniste e non: Joaquin Phoenix, "Joker" ,Renée Zellweger, "Judy", Laura Dern, "Marriage Story" Brad Pitt, "Once Upon a Time in Hollywood".
Il film '1917' vince 3 Oscars : Miglior Sound Mixing, Mark Taylor e Stuart Wilson, Cinematography, Roger Deakins, Visual Effcts,Guillaume Rocheron, Greg Butler e Dominic Tuohy
Diane Warren alla sua 11esima nominations all'Academy Awards quest'anno per la miglior canzone "I'm Standing with you" non ha vinto. Le nominations, comunque, contano!!!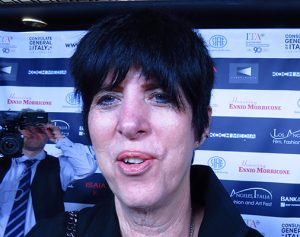 Il ringraziamento per l'Oscar ricevuto più sentito è venuto da Joaquin Phoenix accusandosi della sua passata non sensibilità nei confronti del nostro pianeta soppoposto al non rispetto, oggi si è sensibilizzato al problema effettivo impegnandosi personalmente. Inoltre ha concluso ricordando il fratello attore, deceduto in giovane età, per le parole d'incoraggiamento da lui ricevute "Vivi con amore: la serenità e la pace saranno con te".
I vincitori della 92esima edizione dell'Academy Awards:
Miglior Film
Ford v Ferrari
The Irishman
Jojo Rabbit
Joker
Little Women
Marriage Story
1917
Once Upon a Time in Hollywood
Parasite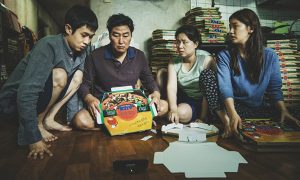 Miglior Regia
Bong Joon-ho, Parasite
Sam Mendes, 1917
Todd Phillips, Joker
Martin Scorsese, The Irishman
Quentin Tarantino, Once Upon a Time in Hollywood
Attore Protagonista
Antonio Banderas, Pain and Glory
Leonardo DiCaprio, Once Upon a Time in Hollywood
Adam Driver, Marriage Story
Joaquin Phoenix, Joker
Jonathan Pryce, The Two Popes
Attrice Protagonista
Cynthia Erivo, Harriet
Scarlett Johansson, Marriage Story
Saoirse Ronan, Little Women
Charlize Theron, Bombshell
Renée Zellweger, Judy
Attore non Protagonista
Tom Hanks, A Beautiful Day in the Neighborhood
Anthony Hopkins, The Two Popes
Al Pacino, The Irishman
Joe Pesci, The Irishman
Brad Pitt, Once Upon a Time in Hollywood
Attrice Non Protagonista
Kathy Bates, Richard Jewell
Laura Dern, Marriage Story
Scarlett Johansson, Jojo Rabbit
Florence Pugh, Little Women
Margot Robbie, Bombshell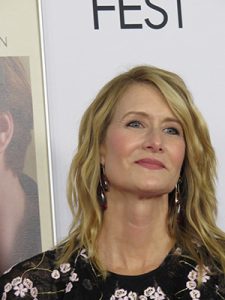 Sceneggiatura Originale
Knives Out, written by Rian Johnson
Marriage Story, written by Noah Baumbach
1917, written by Sam Mendes and Krysty Wilson-Cairns
Once Upon a Time in Hollywood, written by Quentin Tarantino
Parasite, screenplay by Bong Joon-ho Han Jin-won
Sceneggiatura Adattata
The Irishman, screenplay by Steven Zaillian
Jojo Rabbit, screenplay di Taika Waititi
Joker, written by Todd Phillips and Scott Silver
Little Women, screenplay by Greta Gerwig
The Two Popes, written by Anthony McCarten
International Feature Film
Corpus Christi (Poland)
Honeyland (North Macedonia)
Les Misérables (France)
Pain and Glory (Spain)
Parasite (South Korea)
Miglior Documentario Feature
American Factory Steven Bognar, Julia Reichert and Jeff Reichert
The Cave
The Edge of Democracy
For Sama
Honeyland
Documentary – Short Subject
In the Absence
Learning to Skateboard in a Warzone (If Yoùre a Girl)
Carol Dysinger e Elena Andreicheva
Life Overtakes Me
St. Louis Superman
Walk Run Cha-Cha
Animated Feature Film
How to Train Your Dragon: The Hidden World
I Lost My Body
Klaus
Missing Link
Toy Story 4 Josh Cooley, Mark Nielsen e Jonas Rivera
Live Action Short Film
Brotherhood
Nefta Football Club
The Neighbors' Window Marshall Curry
Saria
A Sister
Animated Short Film
Dcera (Daughter)
Hair Love Matthew A. Cherry e Karen Rupert Toliver
Kitbull
Memorable
Sister
Original Score
Joker – Hildur Guðnadóttir
Little Women – Alexandre Desplat
Marriage Story – Randy Newman
1917 – Thomas Newman
Star Wars: The Rise of Skywalker – John Williams
Original Song
"I'm Standing With You," from Breakthrough
"Into the Unknown," from Frozen II
"Stand Up," from Harriet
"(I'm Gonna) Love Me Again," from Rocketman Music di Elton John
Lyric di Bernie Taupin
"I Can't Let You Throw Yourself Away," from Toy Story 4
Sound Editing
Ford v Ferrari Donald Sylvester
Joker
1917
Once Upon a Time in Hollywood
Star Wars: The Rise of Skywalker
Sound Mixing
Ad Astra
Ford v Ferrari
Joker
1917 Mark Taylor e Stuart Wilson
Once Upon a Time in Hollywood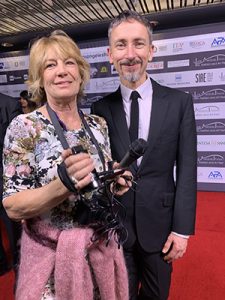 Production Design
The Irishman
Jojo Rabbit
1917
Once Upon a Time in Hollywood Production Design: Barbara Ling
Set Decoration: Nancy Haigh
Parasite
Cinematography
The Irishman
Joker
The Lighthouse
1917 Roger Deakins
Once Upon a Time in Hollywood
Makeup And Hairstyling
Bombshell Kazu Hiro, Anne Morgan Vivian Baker
Joker
Judy
Maleficent: Mistress of Evil
1917
Costume Design
The Irishman
Jojo Rabbit
Joker
Little Women Jacqueline Durran
Once Upon a Time in Hollywood
Film Editing
Ford v Ferrari Michael McCusker e Andrew Buckland
The Irishman
Jojo Rabbit
Joker
Parasite
Visual Effects
Avengers: Endgame
The Irishman
The Lion King
1917 Guillaume Rocheron, Greg Butler e Dominic Tuohy
Star Wars: The Rise of Skywalker