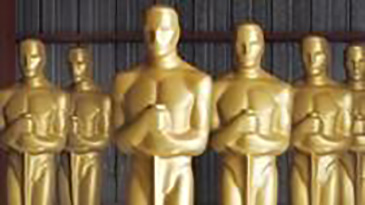 Los Angeles, 28 gennaio 2023 – È il caso di usare il titolo di questo film in concorso con 11 nominations agli Oscars, per ricordare come durante la scorsa edizione sia accaduto l'inaspettato ….. Inutile spiegare dove e quando…
Comunque l'Award più atteso e conosciuto l'Academy Motion Picture Arts and Sciences si svolgerà il 12 Marzo, al Dolby Theatre a Los Angeles per premiare i vincitori dei film usciti durante il 2022.
Jimmy Kimmel tornerà a presentare l'Award.
Comunque "Tutto Tutto" può capitare durante le premiazioni… nonostante la buona partenza per le nominations ricevute come in seconda linea il film contro la guerra "All Quiet on the Western Front" e " Banshees of Inisherin" entrambi con 9 nomination, potrebbero ricevere meno Oscar del previsto….
Un esempio sono le due sequel per la prima volta nominate: 'Top Gun: Maverick' e 'Avatar: The Way Of Water'. Naatu Naatu canzone del film "RRR" si qualifica come la prima canzone in un film Indiano nominata.
Michelle Yeoh conosciuta per il film cinese "Crouching Tiger and Hidden Dragon: Sword of Destiny" e specialista in arti marziali, è la seconda asiatica ad essere nominata all'Academy.
Ancora si polemizza per la mancanza d'attrici di colore nominate ma in realtà i votanti dell'Academy si dividono per categorie ed esprimono i loro consensi per I film presentati alla selezione nei quali lavorano attori bianchi come di colore.
Queste le nominations dell'Academy of Motion Picture Art and Sciences :
Best Picture
• All Quiet on the Western Front – Netflix
• Avatar: The Way of Water – 20th Century Studios
• The Banshees of Inisherin – Searchlight Pictures
• Elvis – Warner Bros
• Everything Everywhere All at Once – A24
• The Fabelmans – Universal Pictures
• Tár – Focus Features
• Top Gun: Maverick – Paramount Pictures
• Triangle of Sadness – NEON
• Women Talking – United Artists Releasing/Orion Pictures
Best Actress
• Cate Blanchett in Tár
• Ana de Armas in Blonde
• Andrea Riseborough in To Leslie
• Michelle Williams in The Fabelmans
• Michelle Yeoh in Everything Everywhere All at Once
Best Actor
• Austin Butler in Elvis
• Colin Farrell in The Banshees of Inisherin
• Brendan Fraser in The Whale
• Paul Mescal in Aftersun
• Bill Nighy in Living
Best Director
• Martin McDonagh, The Banshees of Inisherin – Searchlight Pictures
• Daniel Kwan and Daniel Scheinert, Everything Everywhere All at Once – A24
• Steven Spielberg, The Fabelmans – Universal Pictures
• Todd Field, Tár – Focus Features
• Ruben Östlund, Triangle of Sadness – NEON
Original Screenplay
• The Banshees of Inisherin
• Everything Everywhere All at Once
• The Fabelmans
• Tár
• Triangle of Sadness
Adapted Screenplay
• All Quiet on the Western Front
• Glass Onion: A Knives Out Mystery
• Living
• Top Gun: Maverick
• Women Talking
Best Supporting Actor
• Brian Tyree Henry – Causeway
• Judd Hirsch – The Fabelmans
• Brendan Gleeson – Banshees on Inisherin
• Barry Keoghan – Banshees of Inisherin
• Ke Huy Quan – Everything Everywhere All at Once
Best Supporting Actress
• Angela Bassett – Black Panther: Wakanda Forever
• Hong Chau – The Whale
• Kerry Condon – The Banshees of Inisherin
• Jamie Lee Curtis – Everything Everywhere All at Once
• Stephanie Hsu – Everything Everywhere All at Once
Cinematography
• All Quiet on the Western Front
• Bardo, False Chronicle of a Handful of Truths
• Elvis
• Empire of Light
• Tár
Costume Design
• Babylon
• Black Panther: Wakanda Forever
• Elvis
• Everything Everywhere All at Once
• Mrs Harris Goes to Paris
Film Editing
• The Banshees of Inisherin
• Elvis
• Everything Everywhere All at Once
• Tár
• Top Gun: Maverick
Documentary Feature
• All That Breathes
• All the Beauty and the Bloodshed
• Fire of Love
• A House Made of Splinters
• Navalny
Original Song
• Applause – Tell It like a Woman
• Hold My Hand – Top Gun: Maverick
• Lift Me Up – Black Panther: Wakanda Forever
• Naatu Naatu – RRR
• This Is A Life – Everything Everywhere All at Once
Best International Film
• All Quiet on the Western Front – Germany
• Argentina, 1985 – Argentina
• Close – Belgium
• EO – Poland
• The Quiet Girl – Ireland
Best Animated Feature
• Guillermo del Toròs Pinocchio – Netflix
• Marcel the Shell With Shoes On – A24
• Puss in Boots: The Last Wish – Universal Pictures
• The Sea Beast
• Turning Red – Walt Disney
Best Animated Short Film
• The Boy, the Mole, the Fox and the Horse
• The Flying Sailor
• Ice Merchants
• My Year of Dicks
• An Ostrich Told Me the World Is Fake and I Think I Believe It
Score
• All Quiet on the Western Front
• Babylon
• The Banshees of Inisherin
• Everything Everywhere All at Once
• The Fabelmans
Live action short
• An Irish Goodbye
• Ivalu
• Le Pupille
• Night Ride
• The Red Suitcase
Documentary short
• The Elephant Whisperers
• Haulout
• How Do You Measure a Year?
• The Martha Mitchell Effect
• Stranger at the Gate
Visual Effects
• All Quiet on the Western Front
• Avatar: The Way of Water
• The Batman
• Black Panther: Wakanda Forever
• Top Gun: Maverick
Makeup and hairstyling
• All Quiet on the Western Front
• The Batman
• Black Panther: Wakanda Forever
• Elvis
• The Whale
Sound
• All Quiet on the Western Front
• Avatar: The Way of Water
• The Batman
• Elvis
• Top Gun: Maverick
Production Design
• All Quiet on the Western Front
• Avatar: The Way of Water
• Babylon
• Elvis
• The Fabelmans